Local brands trust Valere Studios to produce content that connects them with their customers.
"The most cost effective form of marketing we have ever implemented. Valere Studios played a vital role in new sales for our canoe livery." – Mark Bersani, Loveland Canoe and Kayak
Video Marketing – Photography – Facebook Ad Campaigns – Studio Rental – Copywriting – Social Media Management
About The Owner:
Les started producing web content ten years ago to help gain organic visibility online. Excelling year after year as a content producer, Les knew that this had to become simple for others. Over time Les began to see the need for small to medium size businesses to have a better understanding of how web properties can work together to attract the ideal customer.
Originally Les planned to partner with film, and web development companies to focus on consulting. Les already knew that digital assets like photos and video were powerful. They had a significant impact on the way potential customers perceived the brand.  Brand visibility, loyalty, and sales campaigns all focus around the content companies produce and publish.
Les soon fell in love with photography. He had no idea it's full potential.  When he had control of what was being captured or filmed he began to see it's effectiveness rise.  Social engagement, brand awareness, and sales sky rocketed for the brands he served. In 2015 Les was hired to produced content for a regional dance competition business.  This is where things really launched to the next level. People are in need of NOW.  When covering a live event the numbers for social engagement and brand visibility were out of this world.  The engagement was at least 75% more effective than if photos and branded videos were shared after an event took place.
Facebook puts a huge emphasis on video content. YouTube and Facebook are the web's video giants.  Facebook masters engagement while YouTube is the search engine machine allowing web surfers a chance to flock to brands they love.
After a series of multiple successes Les re-invested into his firm with advanced imaging equipment, further certifications, and education for Facebook marketing. In May of 2016 he began construction of Cincinnati's only accessible soundproof live streaming film studio. The best part of the job… when a client reports that the media he produces caused an impact or value that other forms of marketing or advertising have never provided before.  Want to learn how to add more value to your marketing campaigns?  Valere Studios is your answer. We look forward to being of service.
What is Your Video Marketing Strategy?
A one minute video is worth 1.8 million words. (Forrester Research)
Facebook executive Nicola Mendelsohn, Facebook's vice president of European, Middle Eastern and African operations, said that in five years, Facebook "will be probably all video," Quartz reported. Mendelsohn added that video is "the best way to tell stories in this world" and "helps us to digest much more information."
Facebook continues to expand on video.  Each month brings new tools to better equip brands to publish video content.  While YouTube is still the second most used search engine next to Google, you need a presence and visibility on both.  YouTube helps build assets that are easily searched when potential customers search for your brand.
Every video you produce is an asset.  Think of it like this:  When you upload video content it is the strongest piece of content you can publish with almost immediate impact.  But it gets better.  Unlike traditional ads, video doesn't go anywhere. It doesn't stop running. After the investment… It's still working for you day after day, month after month, year after year.
It's the most solid, sensible investment in your overall marketing strategy.
Platforms like Facebook, YouTube, and Vimeo are available to help store that content, and index it for search engine visibility. Also its a very powerful part of paid advertising.
If a picture is worth a thousand words, research shows that a 1 minute video is worth 1.8 million words. – Forrester Research
The chances of getting a page one listing on Google increase 53 times with video (source: Forrester Research)
It's time to implement video marketing.  Pretty soon, you'll be lost and not found.  Without video content.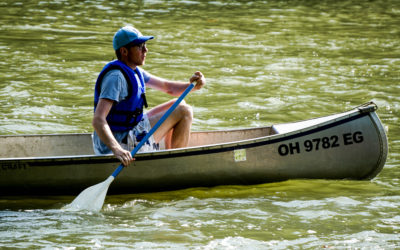 With over 500 hours of video on YouTube, 3.3 million posts on Facebook, 3.8 Million Google searches, 448,800 tweets, and 150,000 emails sent every 60 seconds (Smart Insights) it's a big challenge to stand out. The need to produce high quality relative content in this...
Video, photography, and editorials with strategy and real impact.
It's all about "the stories."
We have all experienced the power of a story – it can be in the form of a certain smell that reminds you of your middle school cafeteria and clowning around with your best friends. Or, a whiff of perfume or cologne will take you back to your first girlfriend or boyfriend.
Hiking in Hocking Hills on a nice day will suddenly remind you of a hilarious story from the time you went hiking near Mt St Helens in Washington. Seeing a bicyclist navigate the road in front of you as you're driving on a Saturday afternoon makes you remember renting bikes with your college buddies near the beach in Hilton Head.
A Disney commercial makes you feel warm and fuzzy because you start thinking about your sister and your adventures in the Magic Kingdom a million years ago. So, you pick up the phone and call her and say, "Do you remember when we went to Disney and…."
See, it's all about the stories. Your stories. Stories that touch people, that make them want to do something. That gives them a call to action.
Now, let's move that on to your business. Every business has a story or storyline. Every product has a story or storyline. And, the telling of those stories – those true stories told in a genuine way – are what have people on social media sitting up and taking notice of what you are saying, what you are doing, what you may be selling.
That's where Valere Studios comes in. We produce your stories – stories that succinctly showcase what you're up to business-wise. Stories that people notice. Stories that they love.
With our cutting-edge, state-of-the-art equipment, we are not talking about "selfie" videos on Facebook. We are talking about professionally produced content with the right equipment that makes your videos stand out as truly professionally created.
No more throwing spaghetti at the wall to see what sticks – let us create compelling video that sets your business apart on social media and way, way ahead of your competition.
It's your story. Tell it the right way. Tell it the Valere way.